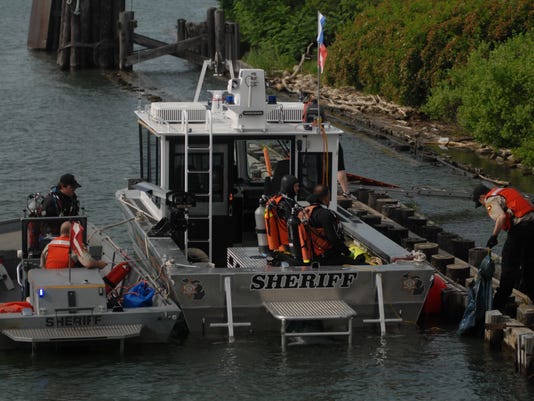 The St. Clair County Dive Team began in the 1950's. Members of the local dive clubs would often be asked to recover drowning victims by local law enforcement agencies. In the 1960's a team was organized under the Civil Defense director for the county. In 1969 the St. Clair County Sheriff's Office took over the team. Primarily a search and recovery team, it was not until the mid 1980's that they started operating as a "Rescue Team". Cold water near drowning cases were showing that there was a possibility of a drowning victim surviving nearly one hour underwater with the right conditions. This is why the St. Clair County Dive Team responds in "Rescue Mode" when a life may be saved, regardless of borders. St Clair County Sheriff Dive Team Members are sworn in Marine Deputies
The Dive Team Auxiliary, a 501(c)(3) Non-Profit Organization, was formed in 1983 to help fund this lifesaving effort. The training and equipment needed to save a life is expensive. The County Budget provides less than half of the yearly expenditures of the Dive Team.
Today, members and supporters of the Dive Team Auxiliary can proudly say they have made a difference. By financially supporting the brave men and women of the St. Clair County Dive Team, they truly have saved lives. You can too!